At Humiston Family Chiropractic we are super focused on personal care to get the quickest results for each person. We know that mechanically the spine can be negatively altered and not work well causing pain and dysfunction. Dr. Humiston has been adjusting the people of Henderson County for nearly 20 years.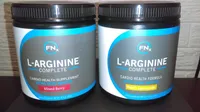 Dr. Rick Humiston, is an expert at helping people get-well fast. He helps his patients using the latest and greatest chiropractic techniques. As well, he understands that the foods and supplements we put in our body play an essential role in supporting the healing necessary for those quick and successful results. At Humiston Family Chiropractic in Hendersonville, NC, Dr. Humiston offers the highest quality nutritional products in the market.
Helping people get the nutrition they need to support the body's natural detoxification of poison's, increase the function of our immune system and help provide ample nutrients to bring more energy to the body is the goal. These products are nutritious, delicious, plant based and non GMO.
Dr. Humiston is available for consultation and will help you pick and choose those food based, natural products he feels will support you and your care the most.